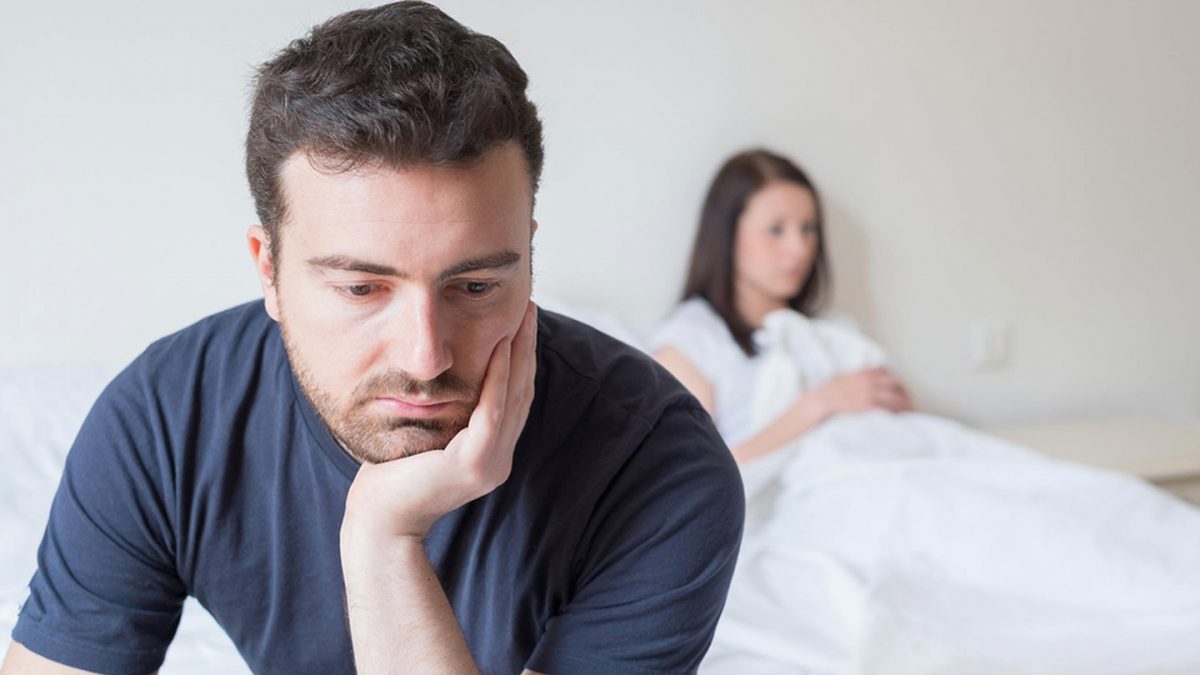 Erectile dysfunction affects many men and has become even more common as the years go by. So much so that up to 1 in 3 men between the ages of 60 and 70 present it. Due to this high prevalence, it is a disease for which numerous studies have been carried out, with the aim of finding the most appropriate treatment.
The therapy consists of applying shock waves to the shaft of the penis for several sessions to try to improve vascular quality. In this way, they act on the main cause of erectile dysfunction: vascular problems.
1.- How is the treatment with shock waves?
Erectile dysfunction (ED) is a sexual dysfunction that is characterized by the inability to develop or maintain an erection, and/or by dissatisfaction with the size, rigidity, and/or duration of erections.
Causes:
– Drugs: antidepressants (SSRIs) are among the most common.
– Neurogenic disorders.
– Cavernous disorders (La Peyronie's disease).
– Psychological causes: stage fright, stress, mental disorders, psychological problems, negative feelings or guilt.
– Previous surgeries (oncology).
– Aging: the incidence is four times higher in men aged 60 than in those aged 40.
– Renal insufficiency.
– Diseases such as diabetes and multiple sclerosis (MS). Although these two causes have not been proven, they are suspect, since they cause circulatory and nervous problems.
– Lifestyle: smoking is a major cause of erectile dysfunction. Smoking causes impotence because it favors arterial narrowing.
– Arteriosclerosis.
– Endocrinopathy.
What are shock waves?
They are pressure waves that move and travel through a medium at the speed of sound. From a medical point of view, high-intensity shock waves have been used since 1981 for the fragmentation of kidney and ureteral calculi (the well-known "bathtub").
Subsequently, multiple medical utilities have been developed. When used at medium intensities, their use is predominantly orthopedic (muscular and joint pain and injuries) and those we use to treat erectile dysfunction are of low energy or low intensity, different from those used for calculus fragmentation.
improve and stimulate blood circulation.
Increase the new generation of blood vessels (angiogenesis)
Induce muscle relaxation.
and eliminate painful points.
What are the advantages and disadvantages of low energy shock waves?
Low-energy shock waves are painless and are applied directly to the penis without the need for anesthesia.
It does not require treatment restrictions, although it is recommended that anticoagulated patients stop this treatment a few days before being treated.
It does not produce any type of reaction on the penis or any adverse effect.
Non-invasive treatment method.
Outpatient treatment (performed in consultation).
Benefits of shock waves in the treatment of erectile dysfunction
• They improve blood circulation and stimulate the generation of blood vessels.
• Significantly improve erectile function, penile erection hardness and patient satisfaction.
• They do not cause pain and do not produce adverse effects.
• One of the most important advantages of this treatment is that it is compatible with pathologies such as diabetes, hypertension, hypercholesterolemia, obesity, chronic renal failure and any disease that affects the circulatory system.
How are shock waves applied?
The shock waves are applied directly to the penis without the need for anesthesia; treatment is brief and painless. The treatment is carried out in several sessions, the ideal to achieve greater effectiveness is between 5 and 6 sessions, once a week. In each session, the waves are applied first to the upper part of the penis and then below the scrotum where the root of the corpora cavernosa is. In this way the shock waves cover the entire length of the erectile tissue. The patient does not require admission or observation period after each session.
Who are suitable candidates for shock wave treatment and who are not?
Shock wave treatment is beneficial and highly recommended for those individuals suffering from vascular type erectile dysfunction; that is to say, when the arteries of the penis are damaged due to vascular risk factors, such as: hypertension, cholesterol, diabetes, obesity, sedentary lifestyle, tobacco and stress. These factors cause narrowing of the arteries throughout the body (atherosclerosis), including those of the penis.